Off Grid Hot Water
A tankless gas hot water heater might be a good choice for your off grid home. If you are not familiar with the tankless hot water heater they are a small, box shaped unit that heats water instantaneously as water passes through it rather than heating water slowly and storing it in a large tank.
The benefit of the demand hot water heater is they can be more efficient than a standard tank style water heater. There is no tank that constantly heats your water and loses heat through its sides and top. The only source of heat loss with a tankless water heater is through the vent or flue - only when you demand the hot water at your faucet.
The Eccotemp L5, L7 and L10 models ignite using the use of a battery so no electricity is needed. Two D cell batteries are used to produce a spark similar to your barbeque electric ignition and battery life is about a year or more. They also come with a CSA regulator for use with a standard 20 pound liquid propane tank.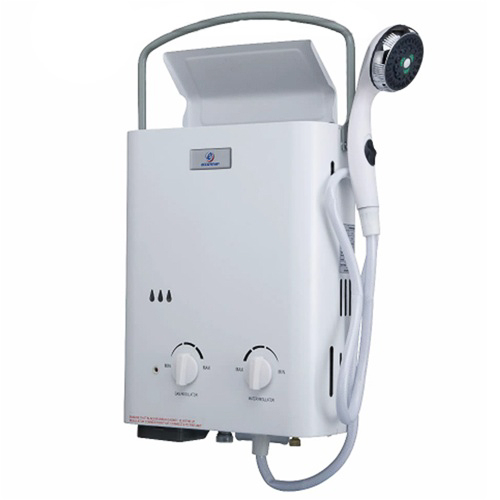 Many off grid homes use gravity fed water systems and do not have the minimum pressure of 20PSI to ignite these units and the minimum of about 45PSI to run the units efficiently. An easy fix is an inexpensive pump on your cold water supply. The Flojet Pump (model 035216-14A) is a smartly designed unit that can bring up to 50PSI and provide you with up to 2.9 gallons per minute of piping hot water.
Using a tankless water heater for your off grid home is an energy efficient, convenient and easy way to provide endless hot water for you and your family.