Who ever said you had to rough it while out in the wilderness. With our variety of Eccotemp Tankless Water Heaters you can now enjoy the luxuries of home, while on the go. Use them for campsites, cabins, trailers, RVs and more. You can instantly receive hot water for showering, doing the dishes, and keeping the kids and pets clean.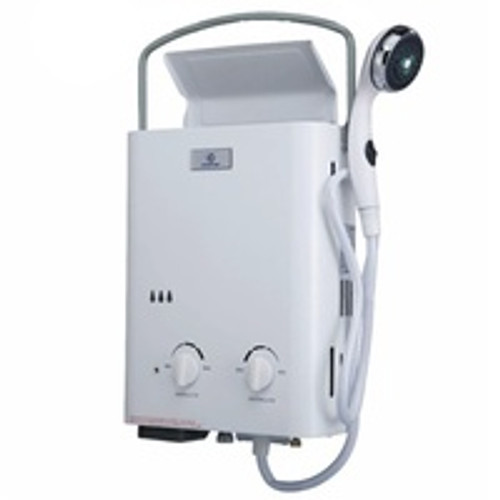 The Eccotemp L5 Portable Tankless Water Heater is the original and best selling portable water heater on the market today.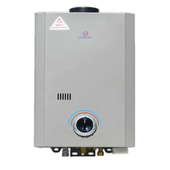 With a stylish new look and higher capacity than the L5, the L7 is in a league of its own. The Eccotemp L7 is capable of reaching temperatures between 50 to 125 degrees Fahrenheit, depending on the temperature of the incoming water. However, an upgraded temperature sensor is available for purchase allowing the Eccotemp L7 to reach temperatures of up to 160 degrees Fahrenheit. The L7 also features and upgraded chrome shower head with stainless steel hose and you can add the Eccotemp L7 portable water heater to a pressure washer for an even better cleaning!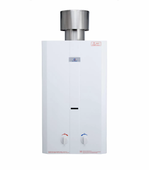 The Eccotemp L10 Tankless Water Heater is one of the hottest tankless water heaters on the market! The Eccotemp L10 Tankless Water Heater gives you endless hot water at your cabin, summer cottage, lake home, potting shed, RV, camper, horse washing stall or wherever else you need hot water. The Eccotemp L10 Tankless Water Heater delivers up to 2.64 Gallons Per Minute of hot water ranging from 80-165 degrees F, plenty for 1-2 hot water applications running at the same time. The 2 "D" cell battery ignition starts the flame only when water is running, so there's no chance of overheating. It is perfect for off grid or areas where you have limited electricity. Designed for a more permanent installation, the L10 comes with standard 1/2" NPT fittings, making it easily plumbed in with standard fixtures.
The ignition is with 2 "D" cell batteries so it makes it great for off grid or other areas where electricity is not readily available.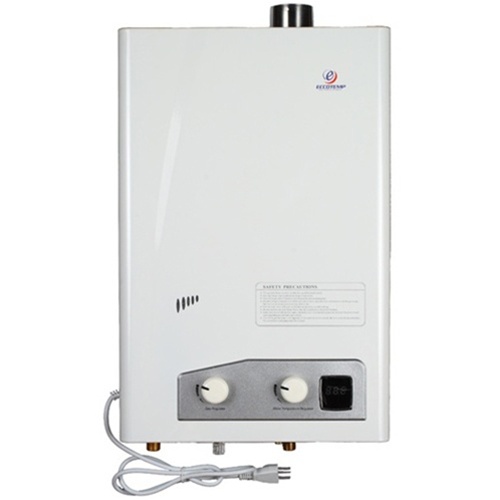 The Eccotemp FVI12 tankless water heater is a natural gas fired, indoor tankless water heater designed for small to medium hot water production where you need more than one hot water application at the same time. The Eccotemp FVI12 tankless water heater is perfect for vacation cabins, cottages, and smaller homes.
The Eccotemp FVI12 Tankless Water Heater comes with a horizontal stainless steel vent kit, ready to install. Eccotemp FVI12's 110 volt UL listed power cord powers the internal exhaust fan and digital display. It only pulls about 2 watts idol and 10 watts during operation, making it ideal when energy conservation is paramount.
The FVI12 offers a 45 degrees F temperature rise when operating at maximum flow capacity and a 77 degree F temperature rise at 2.3 GPM.