It's that time of year again where your kiddos pack up their lunchboxes and head to school for another year of learning. With the effects of COVID-19 still lingering and germs being on the forefront of everyone's mind, staying healthy has never been more important. There are many ways to ensure that your children are doing their part both at home and at school, to keep themselves and everyone around them safe. Apart from buying disinfecting wipes and hand sanitizer, check out these unconventional ways that help reduce the spread for germs in the classroom, and keep the classroom germs out of your home.
Hand's Free / Voice Control
In this new world of technology, hand's free appliances are an inexpensive and readily available investment towards your health and safety. Things like voice and motion activated trashcans are a very simple way to reduce the spread of germs. If you are looking for something even simpler, trashcans that require a step pedal to open ensure low points of contact.
Devices that operate with voice commands also eliminate the need for contact at all. In your home, voice-controlled appliances come in many shapes and sizes. The Eccotemp SmartHome Mini Tank Water Heater allows you to control the temperature of your hot water with only the sound of your voice, reducing the number of hands that would need to adjust temperatures. Other Smart Home devices like Google Nest Thermostats can also be controlled with your voice to eliminate the need to physically touch your thermostat to adjust the temperature. Many Smart Home products also include the usage of smart apps to control or adjust the device keeping control limited to only yourself.
No Touch Dispenses Products
No touch dispense products are particularly helpful when it comes to washing your hands. Investing in a motion activated soap dispenser, rather than a traditional pump soap bottle, can reduce points of contact, especially when hands are the dirtiest and need some cleaning! The same applies for motion activated faucets. By removing the need to physically touch the on / off knobs with your hands, you can keep your hands germ free after washing them. To round out the hands-free hand washing devices, motion activated paper towel rolls! After you wash your hands, having a motion activated paper towel dispenser ensures that your hands remain as clean as possible throughout the washing process.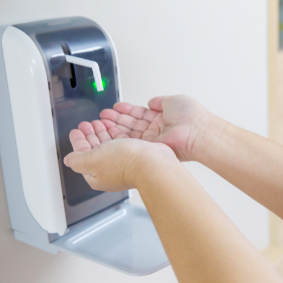 Washing With Hot Water
Washing your hands with hot water is another crucial part of eliminating germs and keeping everyone healthy. Hand sanitizer is a good alternative if you are not near a hot water source but washing your hands with soap and warm water for at least 20 seconds is the most effective way to eliminate germs. Depending on how many people are going to be using hot water in your home, classroom, or office, your demand for hot water can vary. The Eccotemp line of whole home / mid-size tankless water heaters are perfect for heating water at 2-3 applications with no problem! For those that may need an extra boost of hot water directly under the sink, mini tank water heaters are available as point of use solutions that can be plumbed in line with your existing plumbing. The Eccotemp SmartHome Mini Tank Water Heater and Eccotemp Original Mini Tank Water Heaters are compact, easy to install, and provide you with hot water instantly, perfect for a classroom or office sink!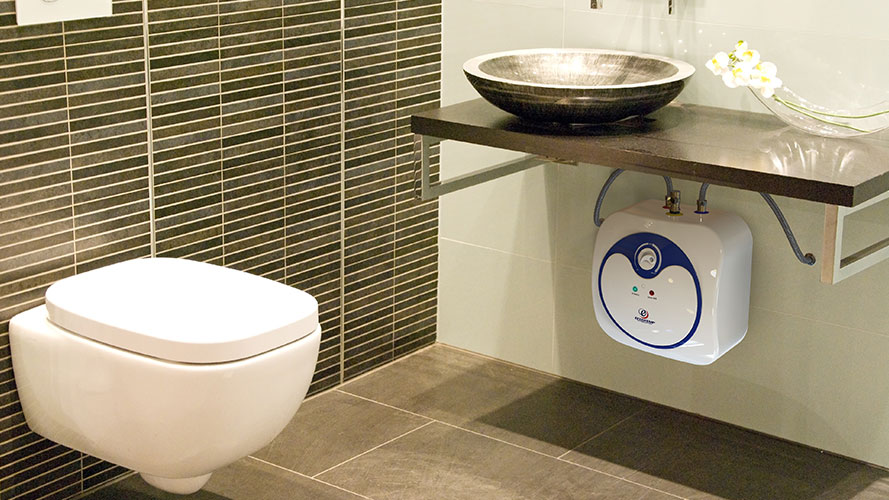 Staying germ free has never been more important than it is right now. For more information on hand washing and the importance of reducing the spread of germs, visit the Center for Disease Control's website here.