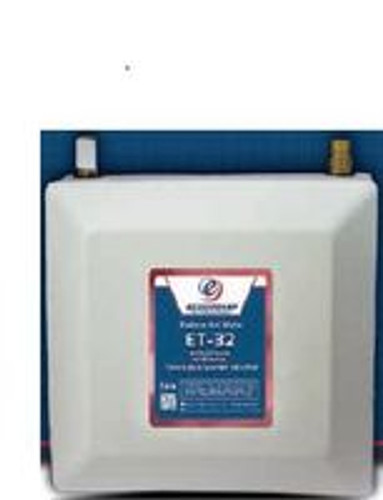 With our new electric line of tankless water heaters, we would like to introduce to you, our ET-32 Unit. This unit is used in demanding applications where incoming water temperatures or total flow requirements use more power than our smaller electric units, the ET-14, and ET-22. This high-end residential model for whole-house water heating would also work well for many commercial uses, such as offices, restaurants, and salons.
This on-demand tankless water heater is a powerful replacement for your traditional tank type water heaters, and also are great for being used as a booster to a traditional tank water heater, solar heating or any other type of renewable energy systems.
With our ET-32, not only do you still save water and energy as with our other tankless water heaters, this unit is rust and corrosion resistant, requires no venting in any way, and since it is still compact unit, measuring 15.75" x 6.26" x 15.75", it can be mounted almost anywhere, and comes with a 10 year warranty.
Want to know more about this unit? Please follow the link below for more information, and check back with us on our future additions to our electric series, the ET-14, and ET-22!
http://www.eccotemp.com/eccotemp-et-32-electric-tankless-water-heater/